Who We Are
Our mission is to host engaging and empowering events for both male and female participants of Caribbean and African descent in the United Kingdom.

Empowerment UK got it's start from a partnership formed between Carla Zuill (Manchester-based media & communications professional) and Taheera Lovell (Birmingham-based CEO & business consultant). They aspire to create safe spaces facilitating open dialogue with all participants and most importantly, healing, which enables participants to live fully in the positive trajectories which they have envisioned for themselves.

Together, they are a dynamic duo who are excited about growing the Empowerment UK brand in the years to come!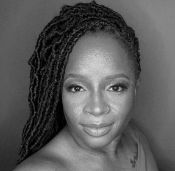 Carla Zuill
'Committed to ensuring that no one is judged, regardless of their life's journey'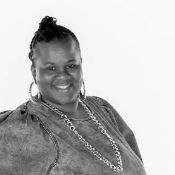 Taheera Lovell
'Passionate about creating uplifting and empowering opportunities for men and women of the diaspora'
more about
carla zuill
Carla is a veteran journalist and since 2016 she has been hosting an annual female-only event in the beautiful island of Bermuda.
Since it's inception, the event has been attended by over 1000 women and featured a number of speakers & facilitators not only from Bermuda, but the Caribbean and America as well.
The event's longevity is largely due to Carla's ability to make everyone feel comfortable. regardless of where they are from.
Carla is the dedicated mother of three—A daughter, 22, and two sons, 17 and 13, and in her spare time she loves to play softball.
more about
taheera lovell
Taheera is a technology veteran and data protection specialist by trade, and is sought after for her advice to business owners on the adoption of systems and processes to aid business resilience.
She has been involved in many community projects over the years, with a special focus on empowering young people to realise their potential.
Her can-do attitude and strategic mindset have been vital skills in helping her accomplish many personal and professional achievements.
When not serving as a CEO or volunteer, Taheera devotes her time to her family and building a legacy of generational wealth & freedom.